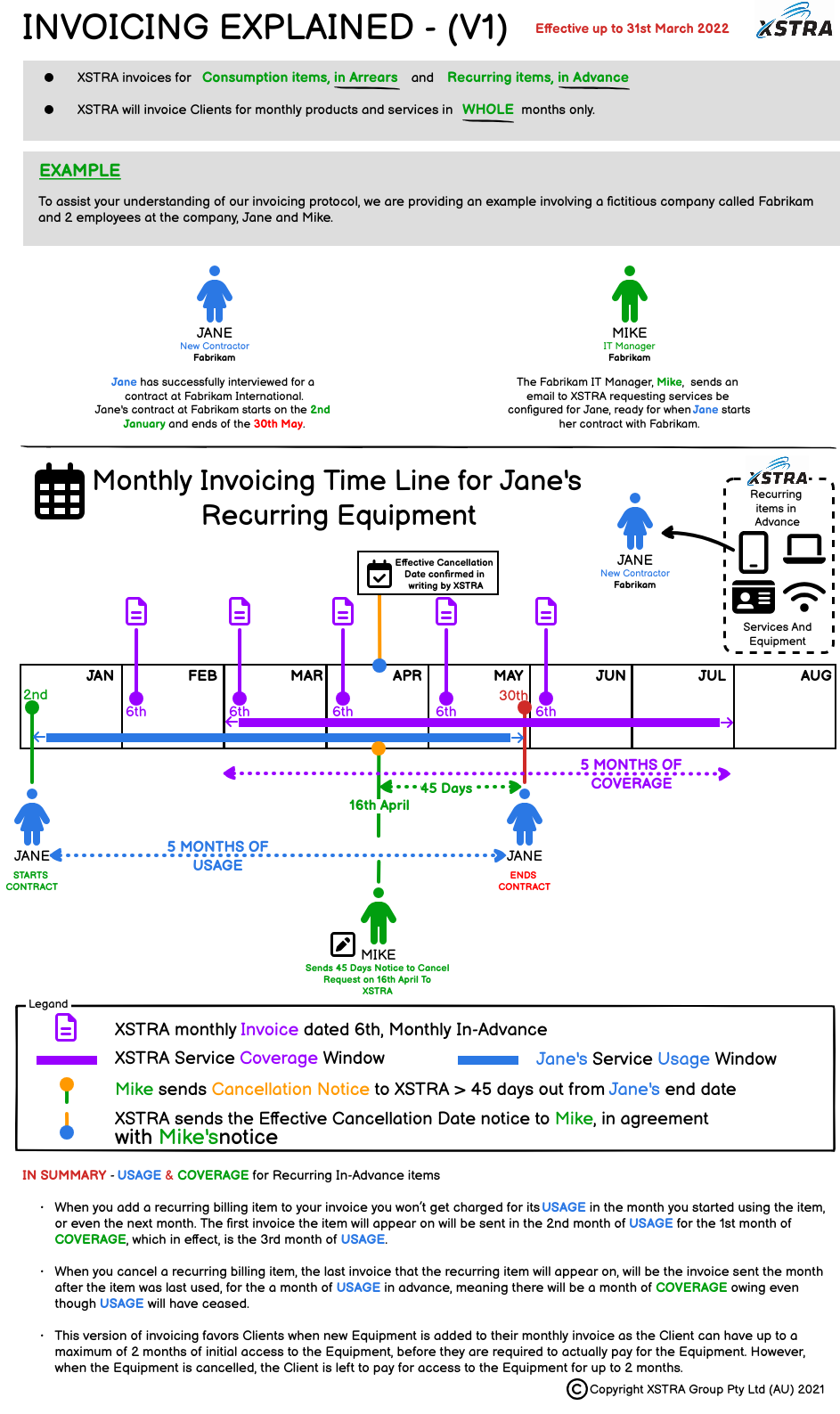 .
PLEASE NOTE
On 1st April 2022,
XSTRA

changed the way it invoices Clients for recurring Equipment items. If recurring Equipment was invoiced to a Client before the 1st April 2022, then the invoicing protocols above apply to that Equipment moving forward – known as Invoicing Version 1 or (V1). If Clients would like to "roll off" the old invoicing protocol shown above, and "roll onto" our new invoicing protocol, then please contact

XSTRA

Accounts Dept. and we will be happy to make all of the necessary adjustments. If the items on your invoice do not have a version indicator such as (V1) or (V2) then invoicing version 1 (V1) is assumed. Information on our current invoicing Version 2 (V2) can be found here

Last modified:

Jul 11, 2023
Feedback
Thanks for your feedback.